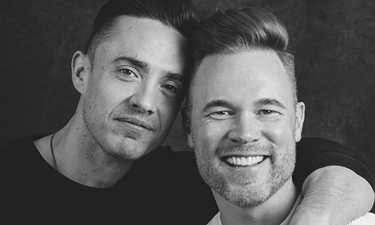 Stuart and Francis on TikTok
Uplifting, real and a little camp, Stuart and Francis are a new generation of gay mentors who have skyrocketed to fame on TikTok for their consistent message of happiness, family values and unique approach to storytelling.
All families face trials and tribulations in their unique way. With an increased representation of non-nuclear families across the entertainment landscape, Stuart and Francis invite you into their true story of how they brought their baby Rio into the world via surrogacy.
At the core, Stuart & Francis are traditional, heartfelt and at times saccharine. Expect to become addicted to their life with Rio and pooch Dolly. Whether that's jet setting across the globe, hosting fabulously flamboyant parties, being at home, in the kitchen or looking after themselves in the gym. All the chaos of everyday life is punctuated with moral messages, the joys and hard-hitting reality of raising a child as a parent in a single-sex household.
Big personalities and a flair for the dramatic, these doting fathers relish their roles as parents, developing their own little family.